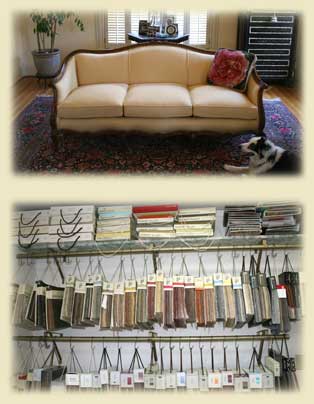 Products We Offer
We have a full line of fabrics:

Literally thousands of samples and over 40 fabric suppliers with access to all San Francisco designer showrooms.

We specialize in custom cushions:

Window seats, dining room cushions, patio furniture and more. Decorative Pillows can be the perfect accent to any room.

Any type of furniture: Residential or Comercial
---but sorry--- no automotive upholstery.

Custom slip covers: Any style from shabby chic to tailored.

Great selection of Indoor / Outdoor fabric for sun room and patio furniture.

Earth friendly fabrics and supplies.
Call today for free local in home estimate: 707-762-0637